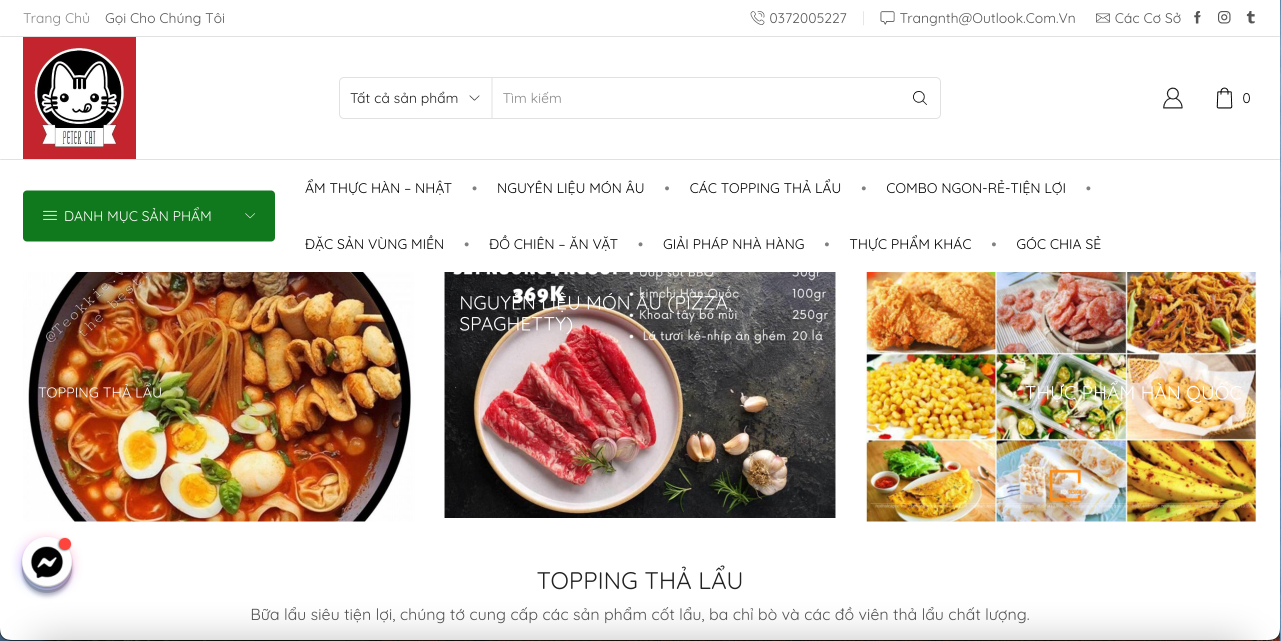 Rapid e-commerce website deployment
The Petercat eCommerce website project was a quick and successful endeavor for both the YITEC team and the client. By utilizing the powerful and user-friendly features of WordPress and WooCommerce, the team was able to complete the project within a few days, delivering a fully functional online store that met all of the client's needs and expectations.
The website included a range of key features such as a shopping cart, shipping options, a wish list, store management tools, and secure payment options. These features allowed the client to easily manage and operate their online store, making it easy for customers to purchase raw food materials from the comfort of their own homes.
Throughout the development process, the YITEC team worked closely with the client to ensure that the website was delivered on time and to the client's satisfaction. This included frequent communication and collaboration to address any issues or concerns that arose.
In the end, the Petercat e-commerce website was launched with great acclaim and has proven to be a valuable asset for the client. The website has allowed the client to expand their reach and reach a wider audience of potential customers, contributing to the success of their business. The YITEC team is proud to have played a role in this success and looks forward to working on similar projects in the future.
"The online store was completed within 2 weeks!"
– PROJECT LEAD